theladyrebecca
Yesterday, between work and rehearsal, I finished cutting out all the skirt flatlining pieces, and serged all but the front panel. Then at rehearsal, I finished a little over 3/4 of the boning channels, which was not nearly as far as I was hoping to get!
Today went pretty well, though. Between work and rehearsal, I serged the front panel, cut out the waistband in both silk and the organdy, and serged that together as well, and cut and serged pieces for a pocket for the skirt. And at rehearsal, I managed to get all of the skirt pieces put together! I started to pleat the waist while I was still there, but it just wasn't working without having it on a dressform. When I got home at about midnight, I decided to just pleat it on to the dressform, just so it would be done.
I have to admit, I'm already in love with this, even in it's totally-not-pressed, pleats-just-pinned state. The color just glows! I wish it photographed true to color - it's so much more turquoise.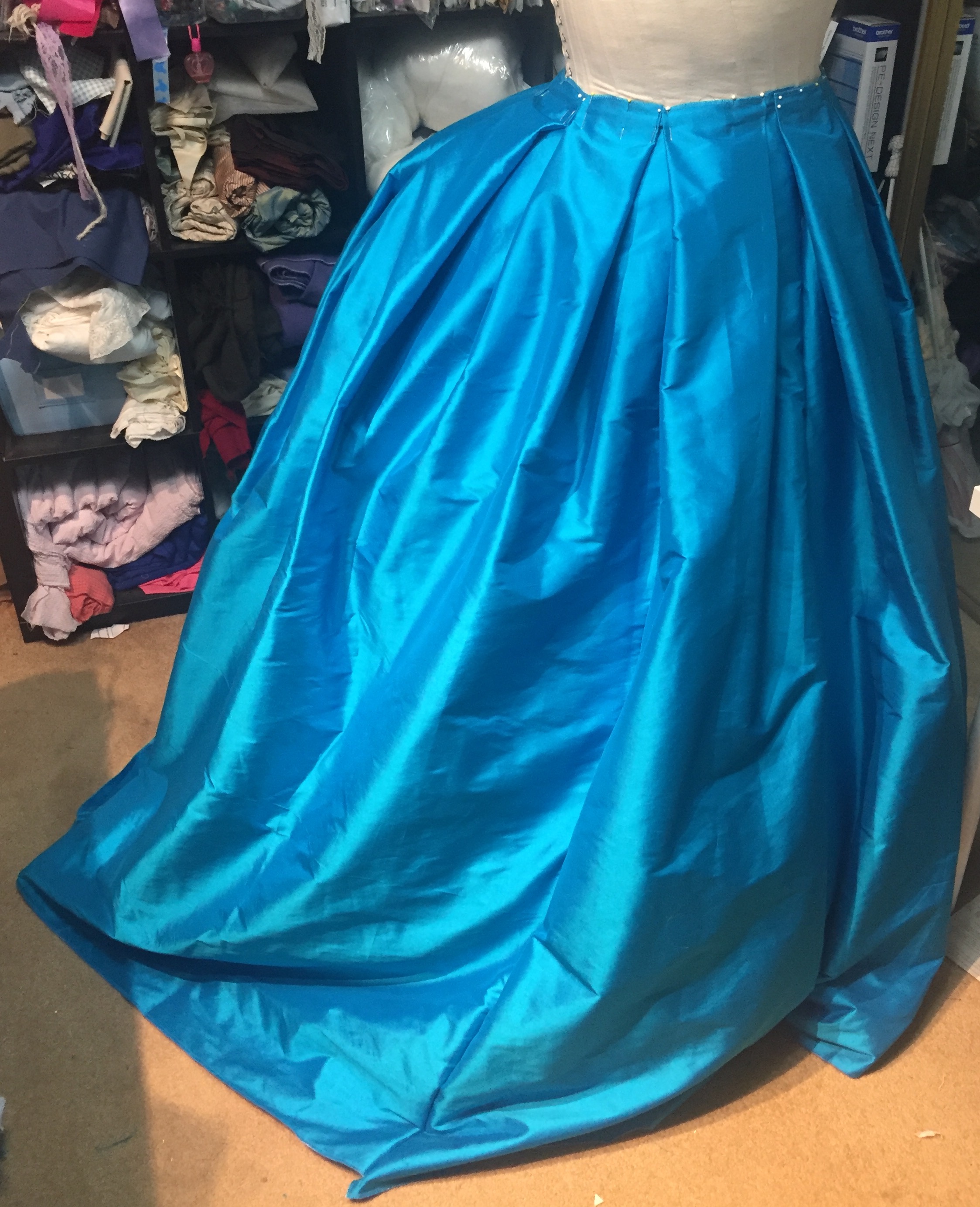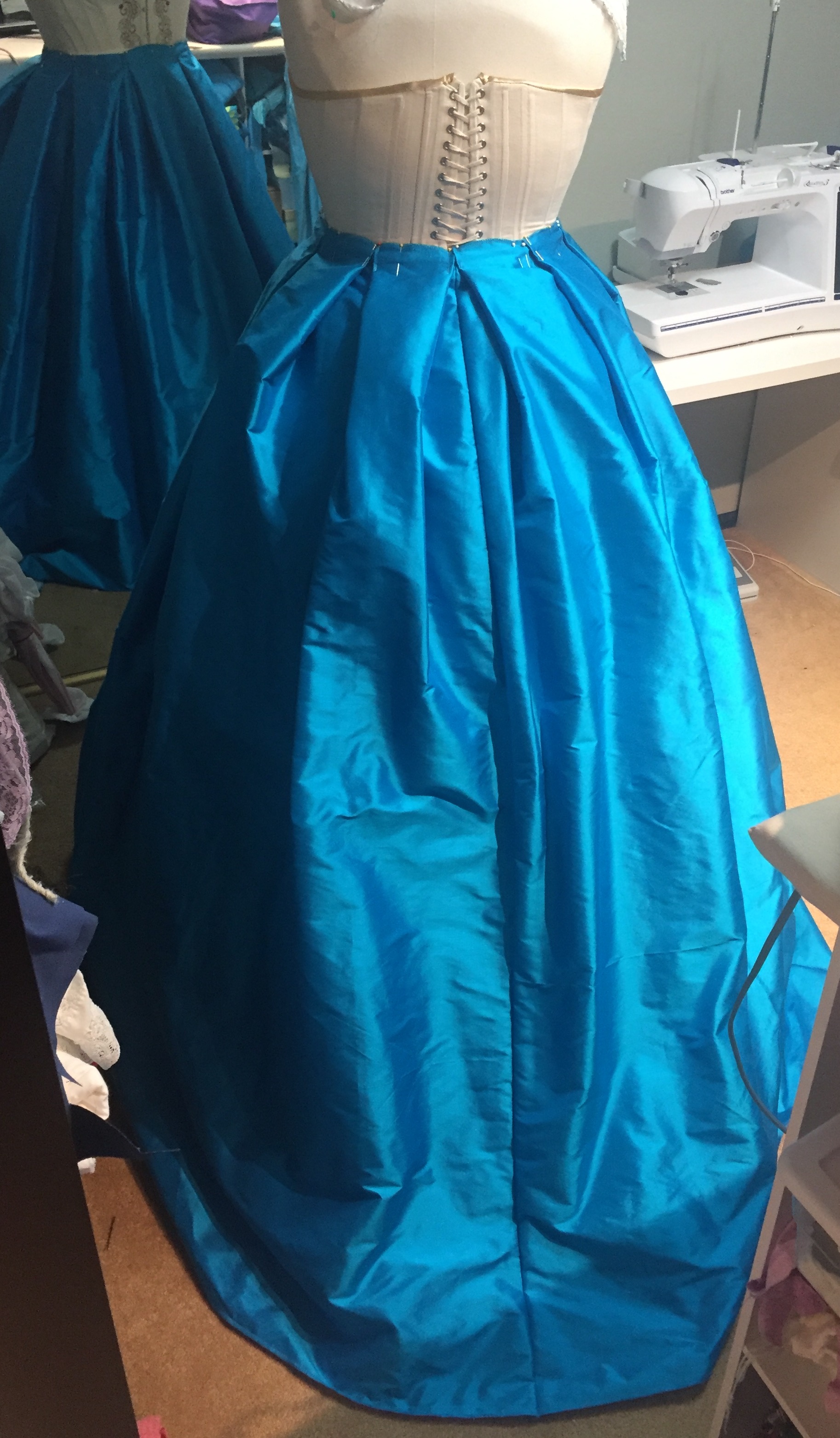 Tomorrow late morning, I'm seeing Beauty and the Beast, but I'm really hoping to have enough time between that and our call-time for opening night that I can do the waistband of the skirt and mark/pin the hem. That way, I can handsew the hem while at rehearsal.