I got a fair amount of sewing done over the weekend. At this point, the corset just needs its twill-tape boning channels put in, the bones cut and inserted, and the binding done. I swear, this corset looks so much messier than the one I made a few months ago, and I have no idea why. I think most of it is that for some reason, I really struggled with the gussets on this. I could not wrap my mind around how I did them before - I was using the method that

the_aristocat
posted about a while ago from (I believe) De Graciuese, where the edges fold and are inclosed in the double seams, which is what I used for the 1870s corset, but this wound up being totally different somehow. Maybe I forgot how big a seam allowance I should have had? No idea...
So that took a lot longer than it probably should, but I did try it on, and it fits. I'm getting terrible wrinkles right now, and the bust gussets seem a little funky, but I'm hoping that's because I don't have the bones in yet.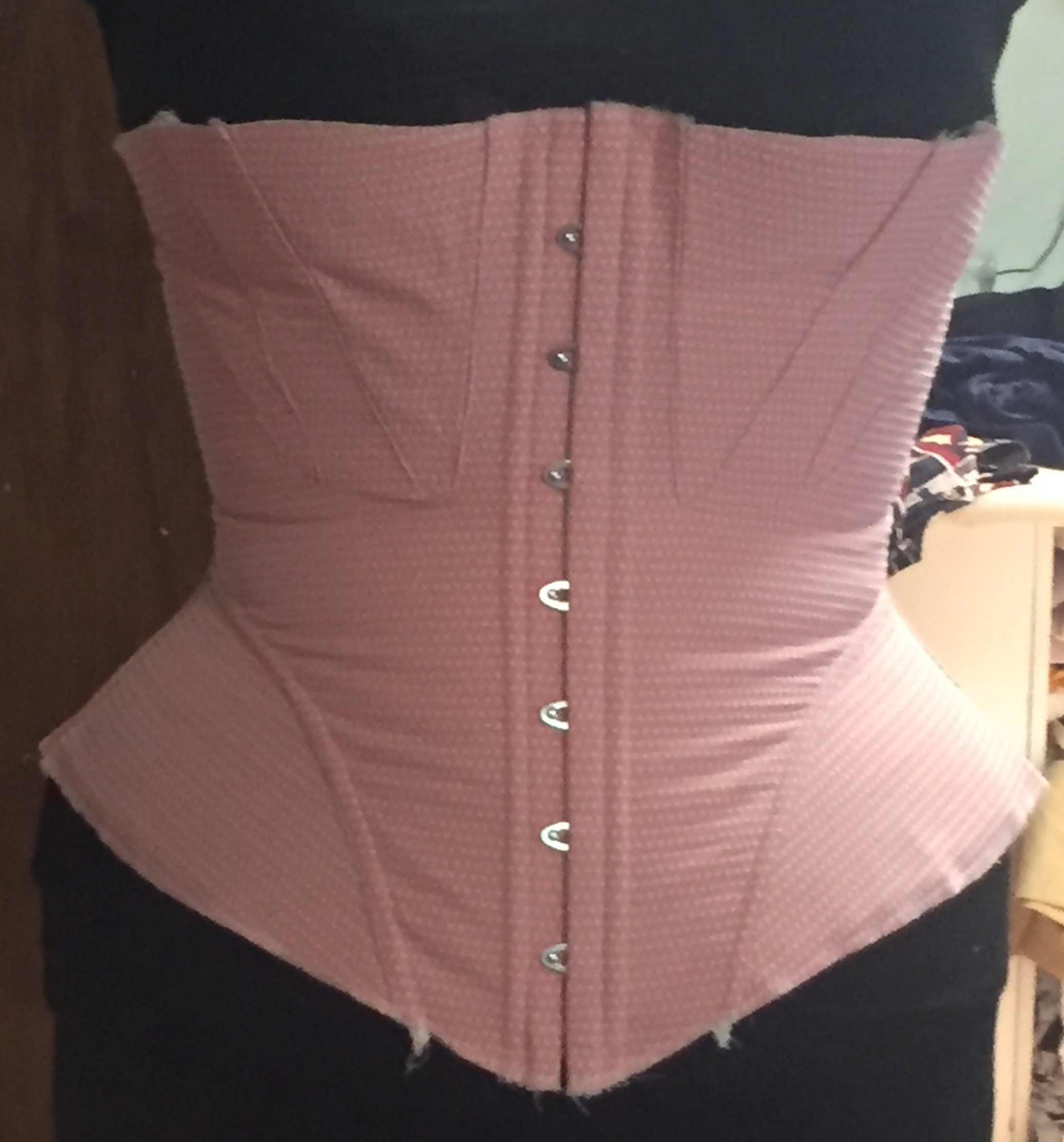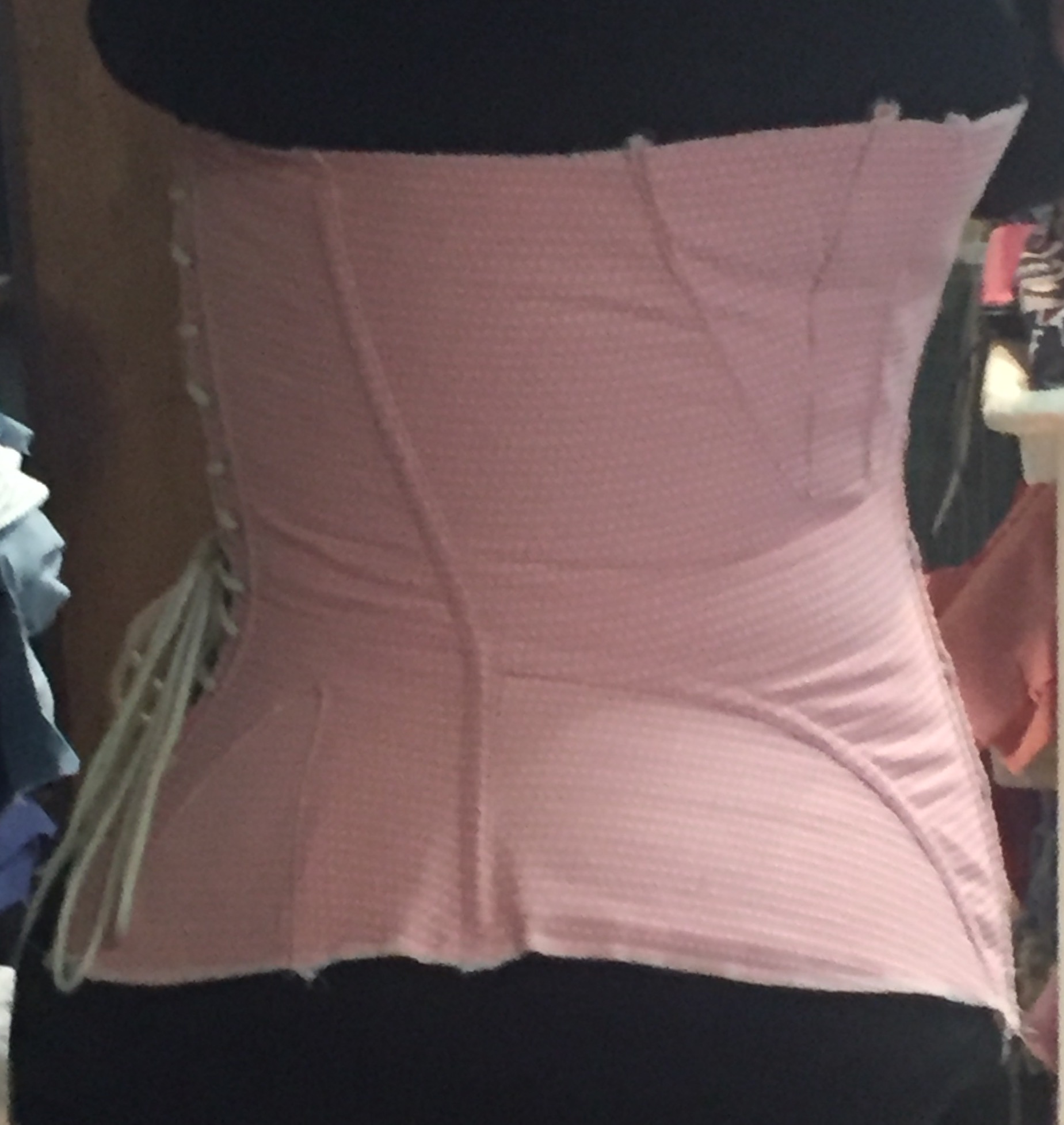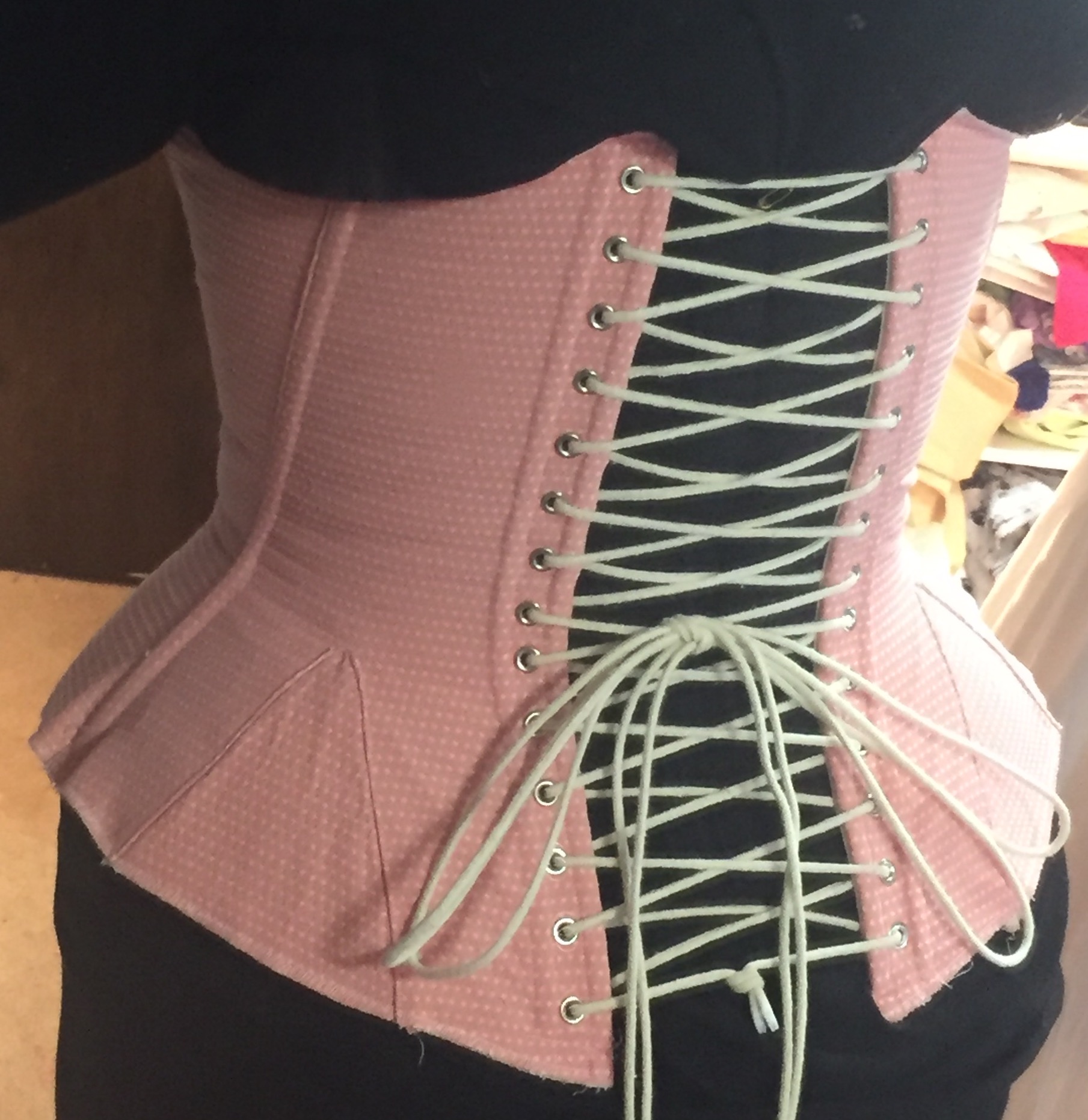 I also worked on the skirt. I cut out all the panels in the silk, and got the back panels cut out in the organdy and flatlined. I'm hoping that on Wed between work and rehearsal, I can get the other panels flatlined, since I think that there may be some possibility that I'll finish or come close to finishing the corset at rehearsal tomorrow night. I was given permisison to bring my machine and work when I'm backstage, and today I finished doing the second seam on all the gussets, even though having to redo my hair a few times sucked up a bunch of my sewing time.
Ideally, by Friday night (which is opening for Anne Frank), I would like to have the corset finished and the base skirt finished, so that I can start on the bodice. I'm probably going to wait to put the trim on the skirt until I get the base of the bodice done, because even if they're unadorned, if I have base pieces, I can wear them to the Victorian festival ball on April 1st. 1.5 weeks!