The basically finished green wool bustle gown was worn yesterday for our outing to the Sherlock Holmes exhibit at the Pacific Science Center. It was so much fun to wear, and I got so many complements! It was also pretty warm, which is good. We had to stand outside in line for an hour in probably mid-to-high-30s before we could get into the exhibit, and though my toes were freezing (even in my carriage boots), my arms only started to get cold in the last 10-15 minutes, and the rest of me stayed nice and warm. That should be good for MN, because if the weather prediction stays true, it should be the same temperature there. Also, it turned out the quilted petticoat was the perfect body for this dress. I wore it over the lobstertail and a bum pad, and didn't need any other petticoats.
And now what you've really been waiting for - pictures!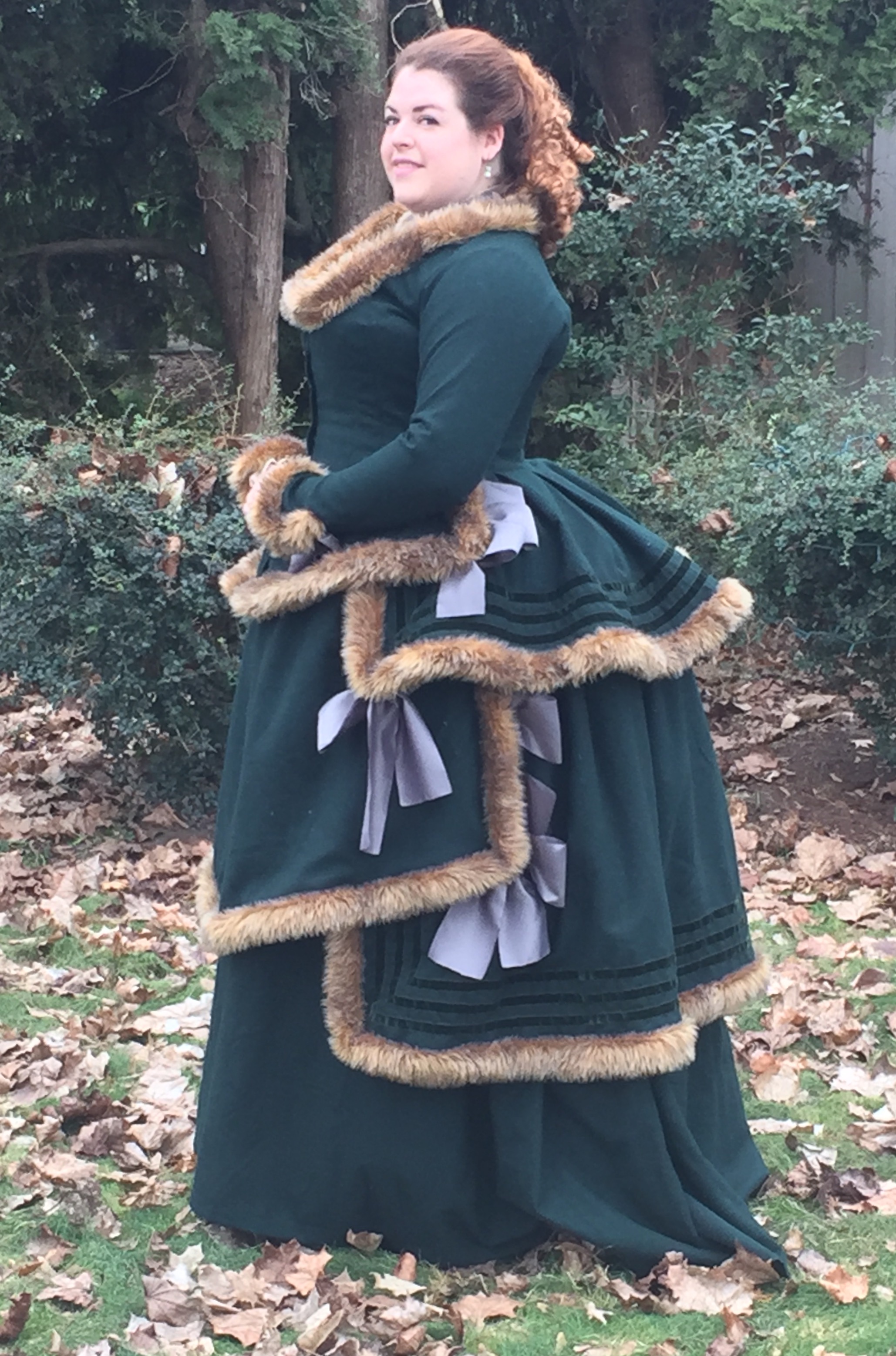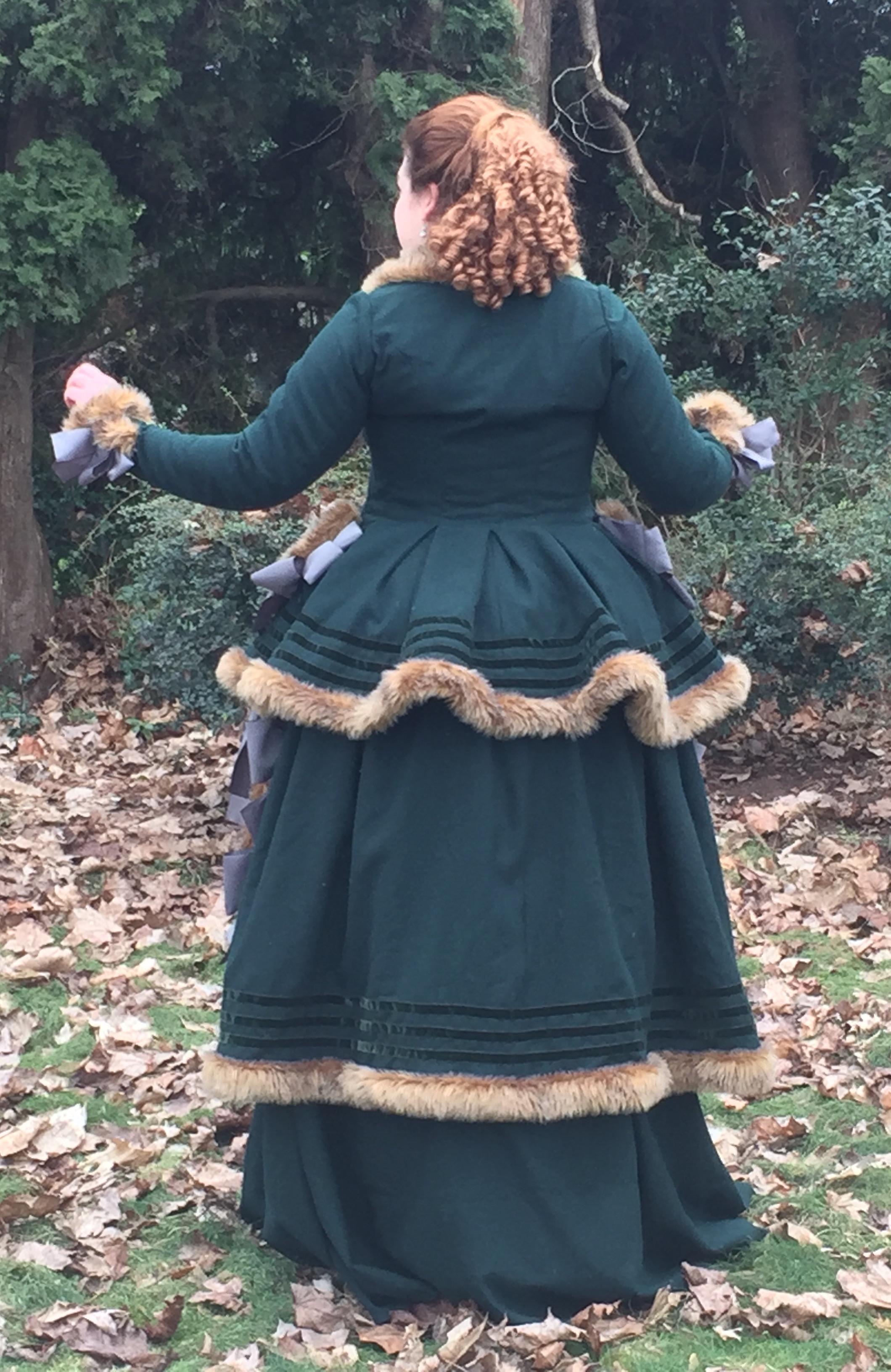 They had this 2x scale dining set, which was very fun to try to sit on!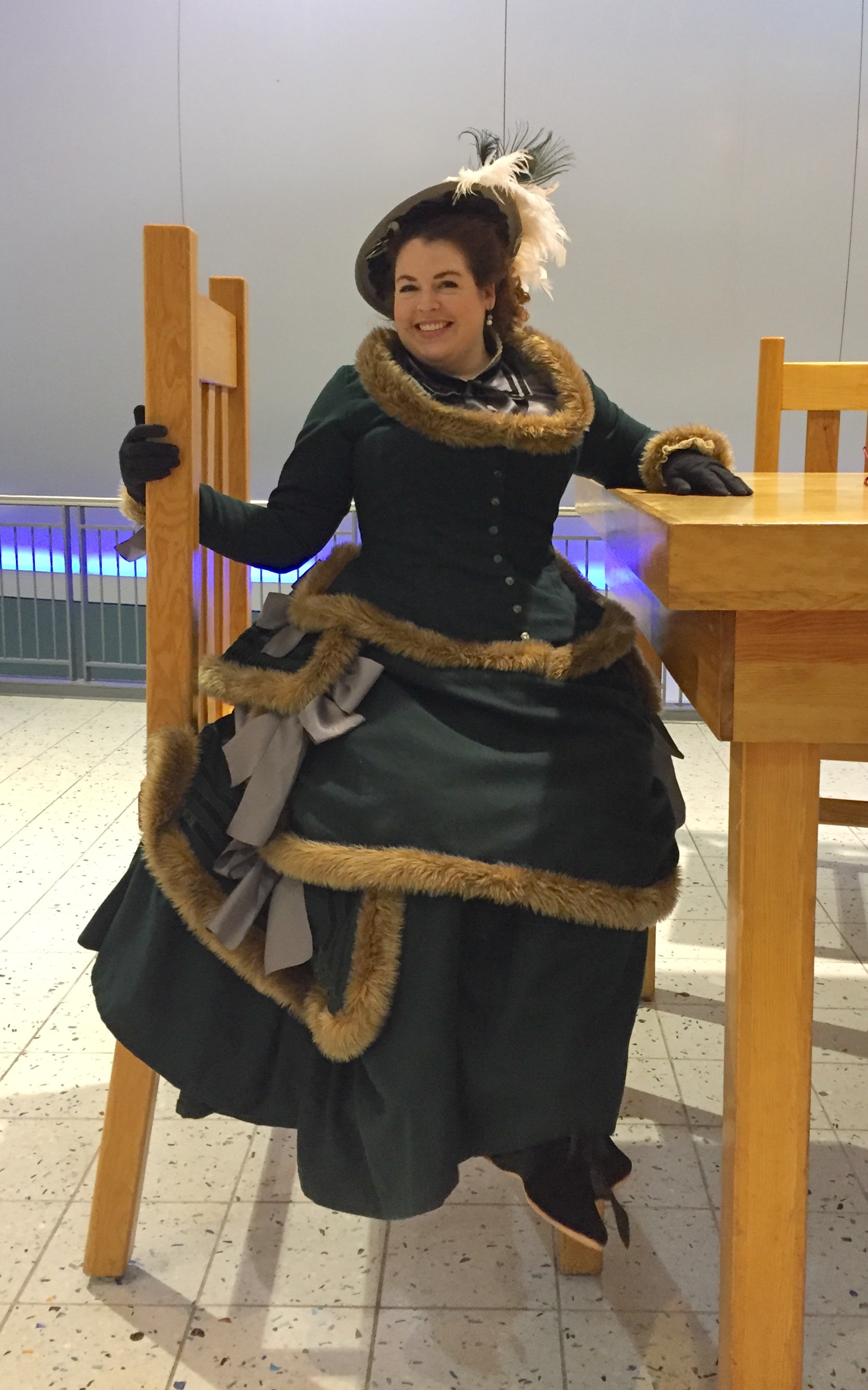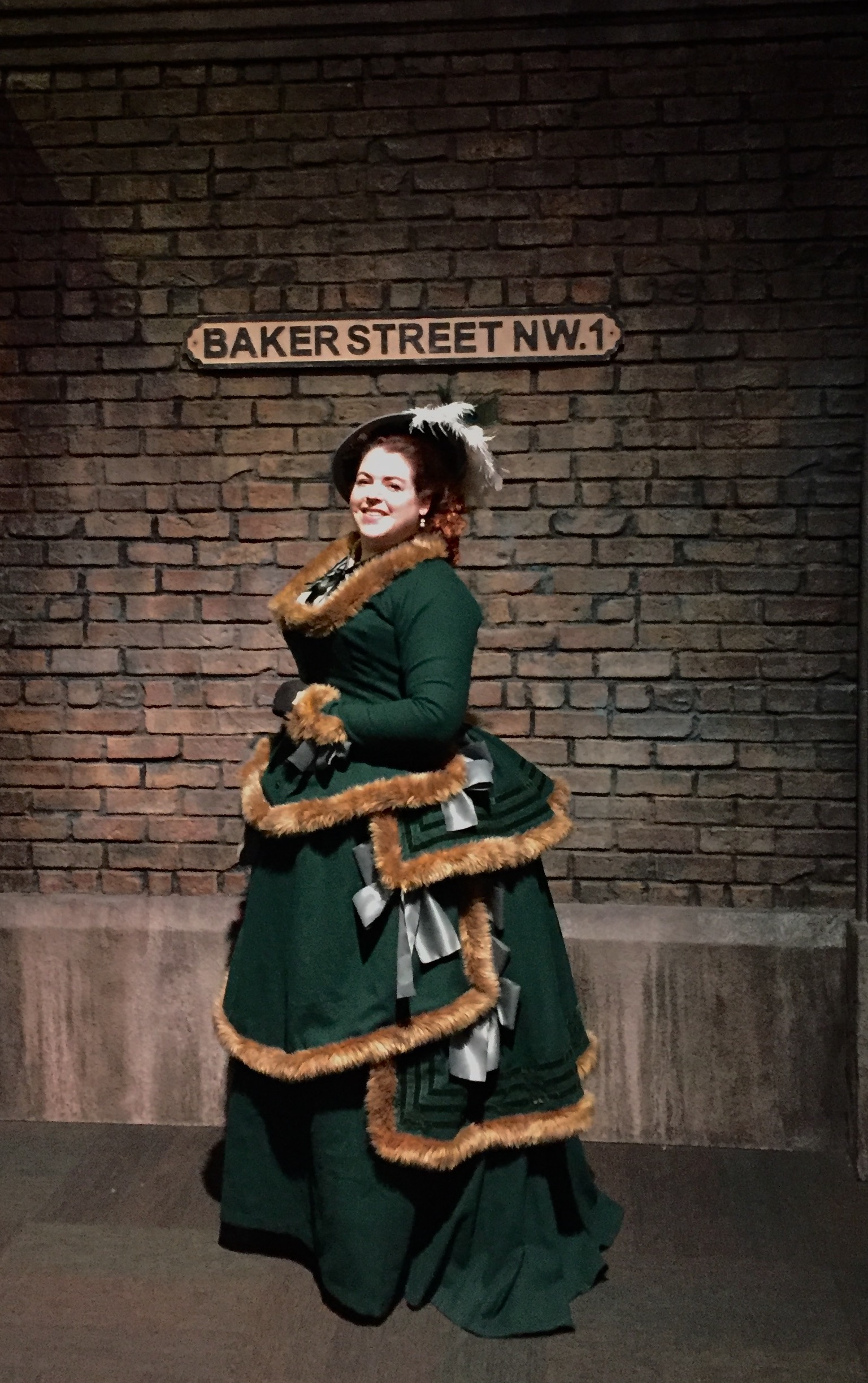 There was also a corner mirror, which we naturally stopped to take lots of pictures in.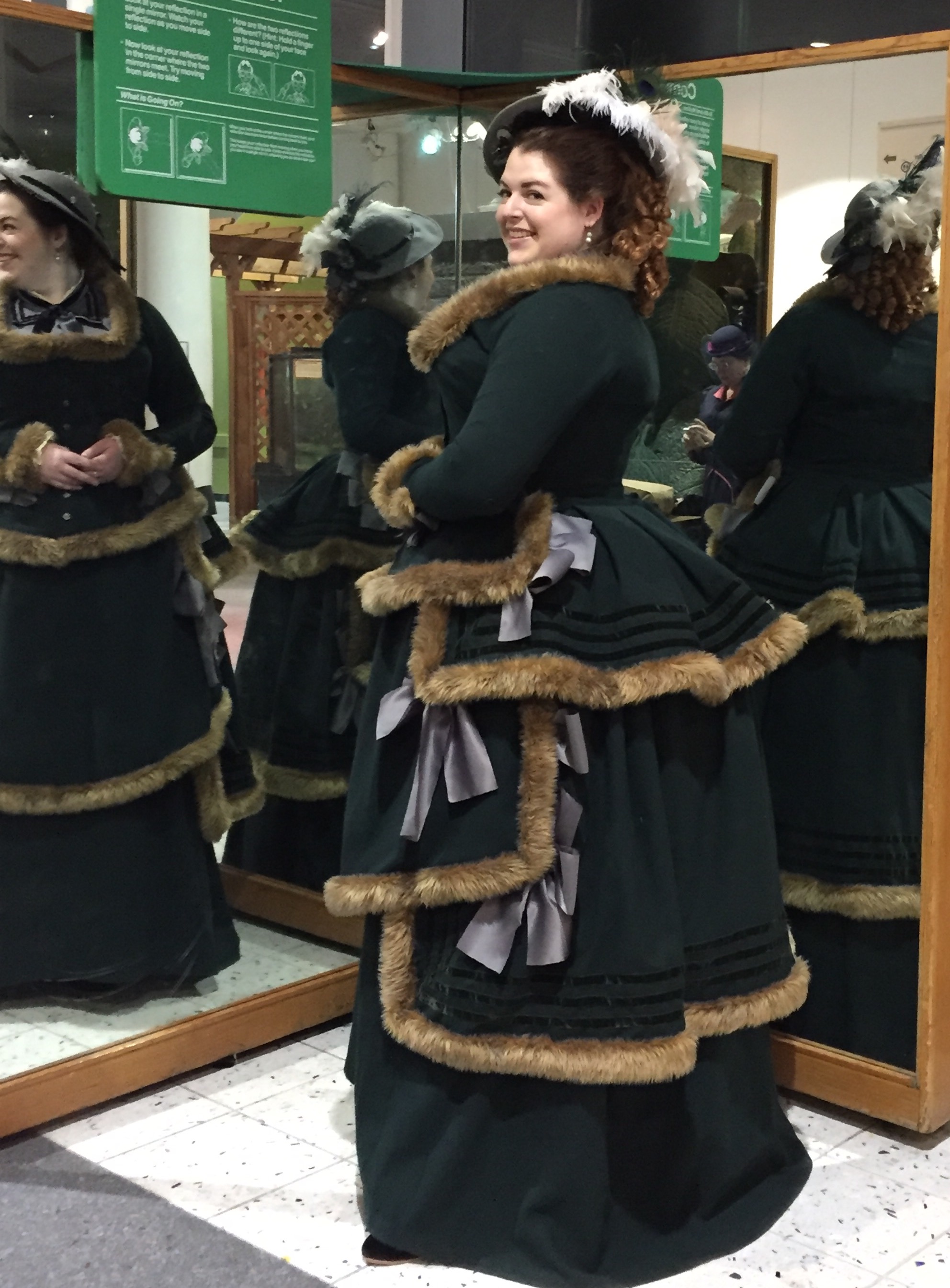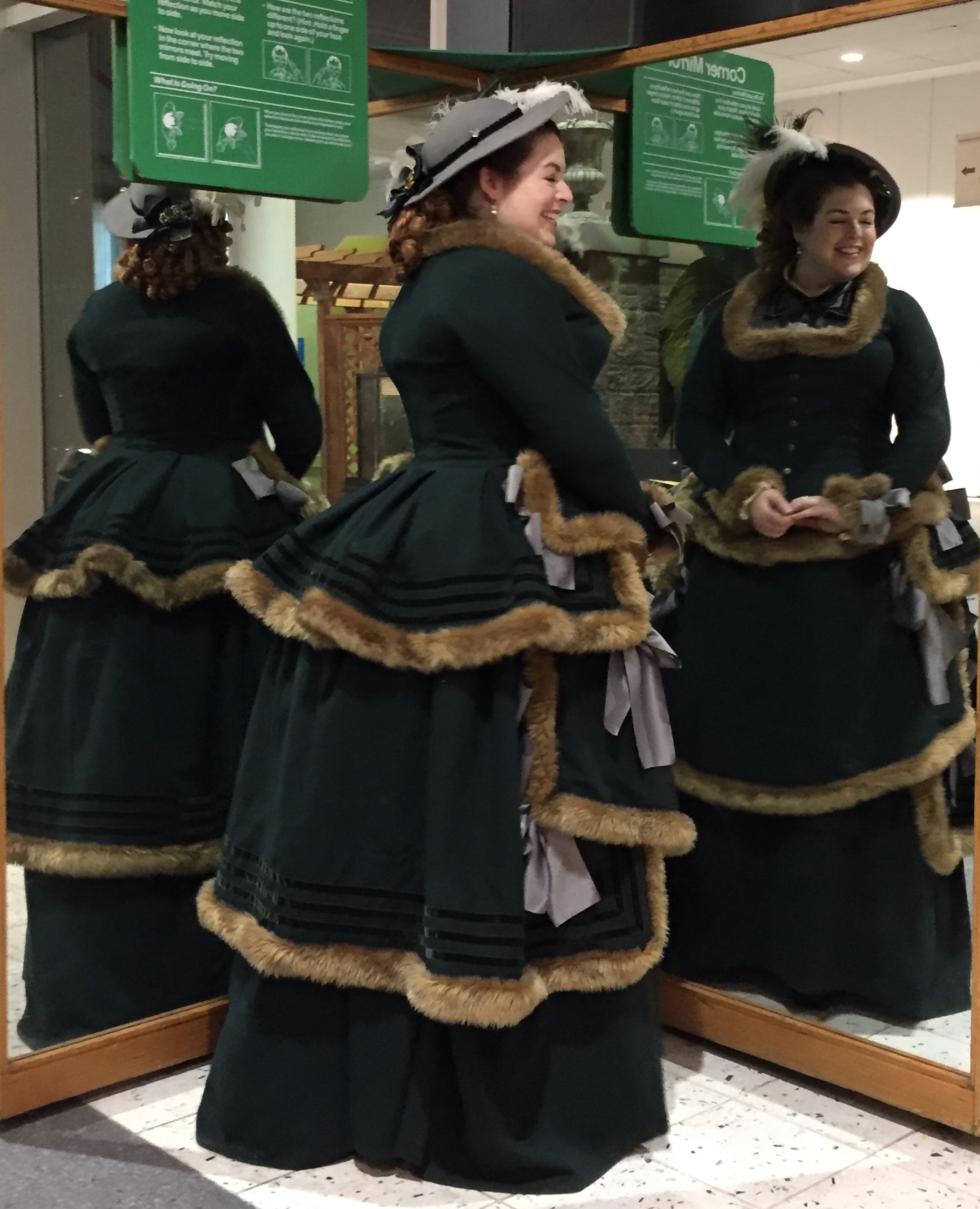 There's just a couple things I still need to do to the dress. Someone stepped on my skirt, even though it was bustled up, and one of the bustle ties tore out (luckily, I don't think it tore the fabric at all). So I have to fix that. Also, while I decided I like it better without any additional trim on the dickey, I've decided to add the three large buttons on either side of the overskirt (on the dressform, that area was hidden by the bows, so I didn't bother, but there's room for them when I wear it). And if I'm able to acquire more of the green velvet trim, I'm going to add it to the sleeves. But even if I can get more of it, it won't be before the Little House Party. So luckily, there's not much left to do for now!