theladyrebecca
My CoCo started with two very hot days in Disneyland with

nuranar
! We spent most of the first day at CA Adventure, which was pretty wonderful. I think the highlight for me was probably experiencing the brand new Frozen show, and I liked it way more than I thought I would. Our Elsa was freaking amazing! We also got to experience the new Soarin Around the World, and we saw the 60th Anniversary version of World of Color, which was pretty impressive.
The next day, we went to Disneyland, which was not nearly as good! Disneyland seemed to be plagued with technical problems that day - first, we were evacuated from Haunted Mansion when we were about 20 people from the front of the line, then, Mickey's float stalled in front of us during the day parade (though to be honest, this was one of the highlights - I had no idea what would happen when a float fully stalled, and apparently, the answer is that all the dancers keep dancing for ten minutes, while they go find a heavy duty golf cart to hook up to the float to tow it the rest of the route. I loved Mickey's reaction to the whole ordeal, and we got to see inside the control panel of the float!), and then what really bummed me out was that the fireworks show froze halfway through, and we didn't get to see the end. :( Also, we checked at one point during the day, and Haunted Mansion, Thunder Mountain, and Space Mountain were all closed at the same time. Clearly, Disney was just having an off day.
I realized later that Ginger and I didn't get any pictures together, except for this hilarious snap from Hyperspace Mountain!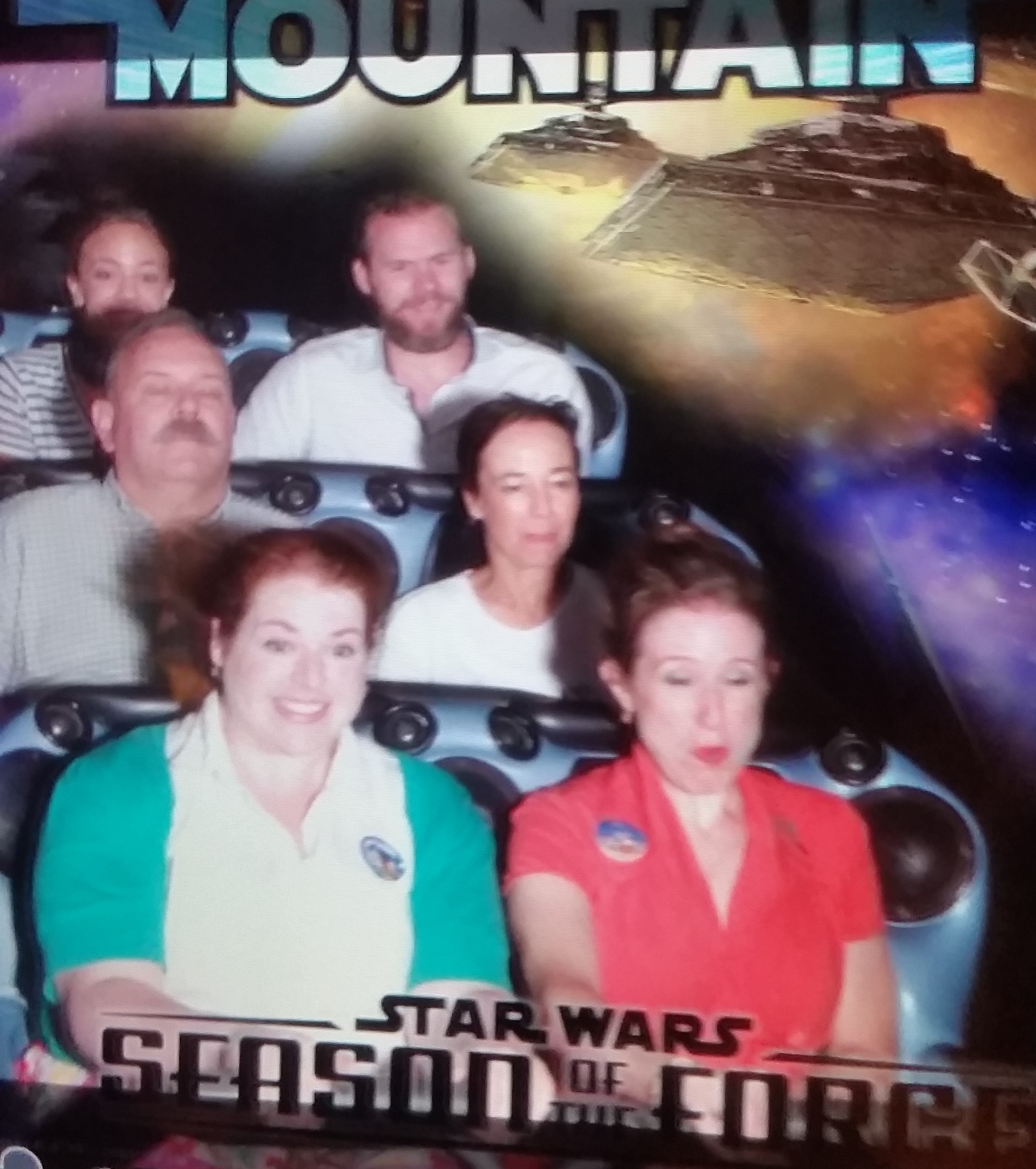 Thursday,

reine_de_coudre
met us for Denny's and kindly drove us up to CoCo. On the way, we stopped for a little bit in the fabric district, and to see the Reigning Men exhibit at LACMA. Seeing all that 18th c embroidery up close was really stunning! We got to CoCo just in time to get ready for check-in and the pool party. I wore my Titanic dinner dress, which I'm still not in love with, and I actually felt a bit out of place at the pool party, too, since everyone looked so fun and awesome in their 60s wear! I have to say, between the pool party and the Friday night social, I don't think I've ever seen so many people dress to the theme! It was also so nice to finally meet

sadievale
and

quincy134
!
I didn't take any pictures at all at the pool party, but luckily,

rebecca817
snapped a couple!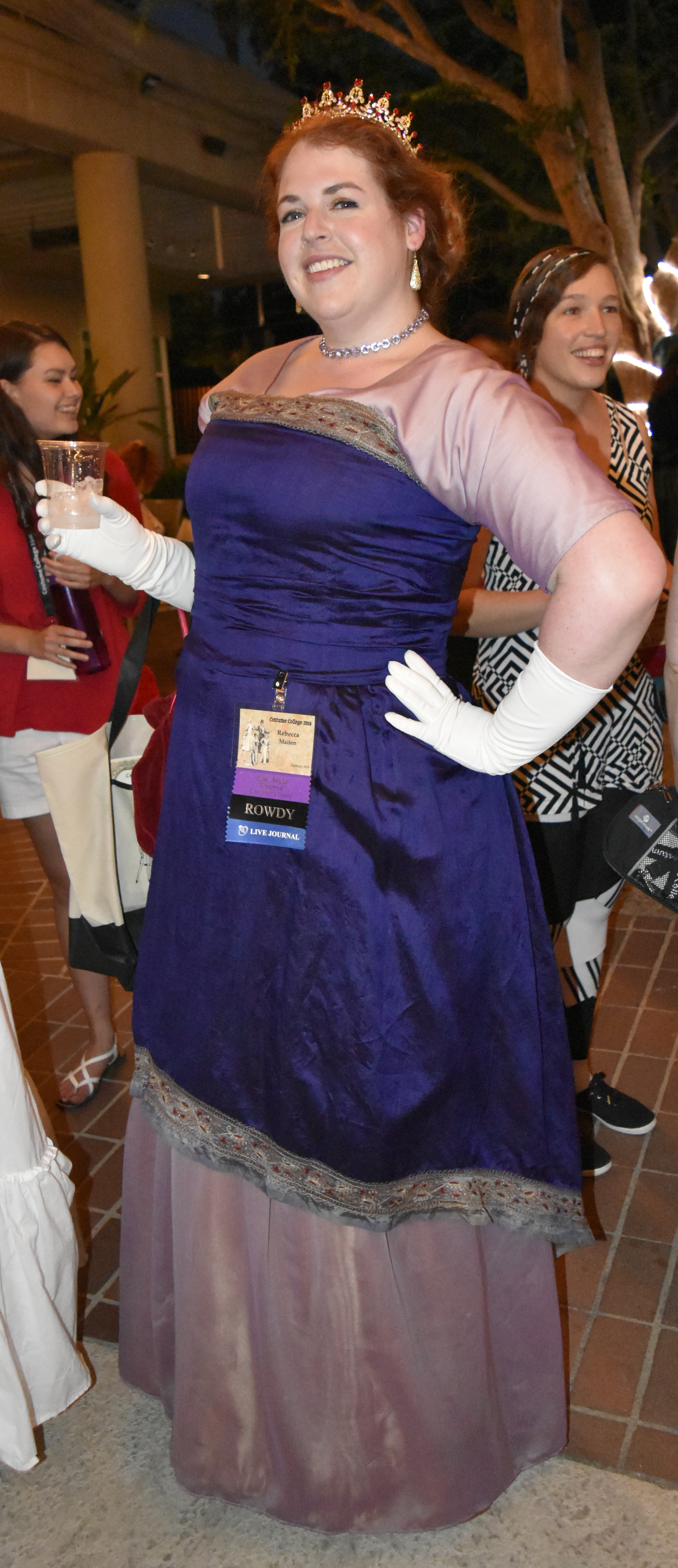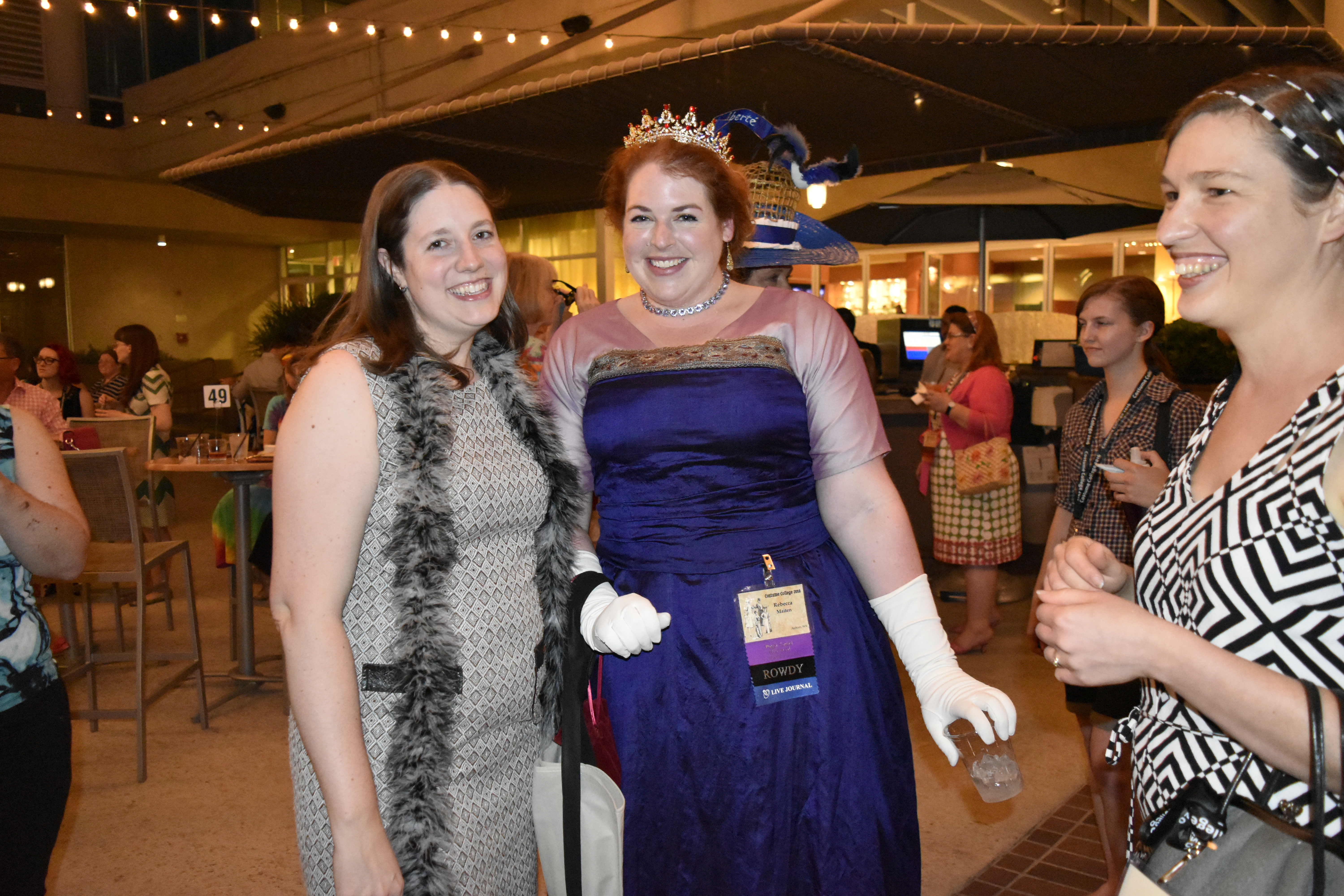 The rest of the weekend is coming soon!