Thanks to Black Friday, I finally managed to buy two acid free boxes from The Container Store, and now all my lovely historical pieces get to rest in comfort! Two 41x19x6" boxes was just enough to hold everything. At this point, my collection consists of a jet-beaded capelet, at least 5 or 6 (I forgot to count) black bodices from between the 1890s through I think about 1905ish of various styles (some beaded, some lace, some silk, some cotton, etc), a mid-1890s silk walking suit, an unknown-dated velvet jacket (which I honestly can't tell is a riding habit or eton jacket, or something entirely different), two beaded lace guimpe blouses (one cream, one black), and my 1860s cotton stripey dress. And there's a a heavily-soutached capelet on it's way to me, too.
I might have an ebay addiction.
Here's a couple pictures of ones that were looking particularly pretty in the tissue paper:
The one on the left might be my favorite, because of how absolutely enormous the sleeves are. I like the intricate closure of the one on the right, though.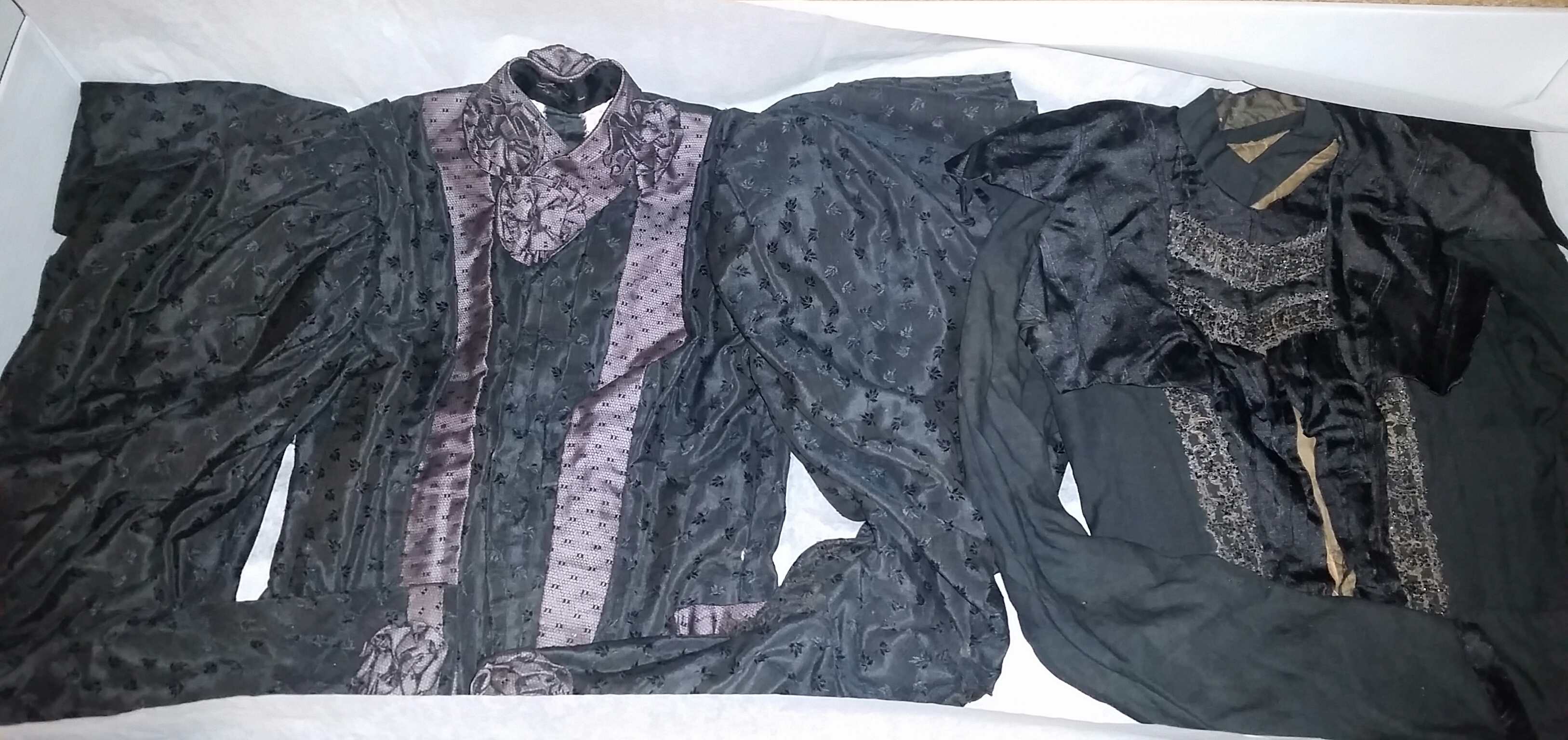 The ivory guimpe, which is practially a dickey, since the length is so short. All the little grey specks are basically tiny rhinestones, and I like the bust improver. The collar is also quite stiffly boned.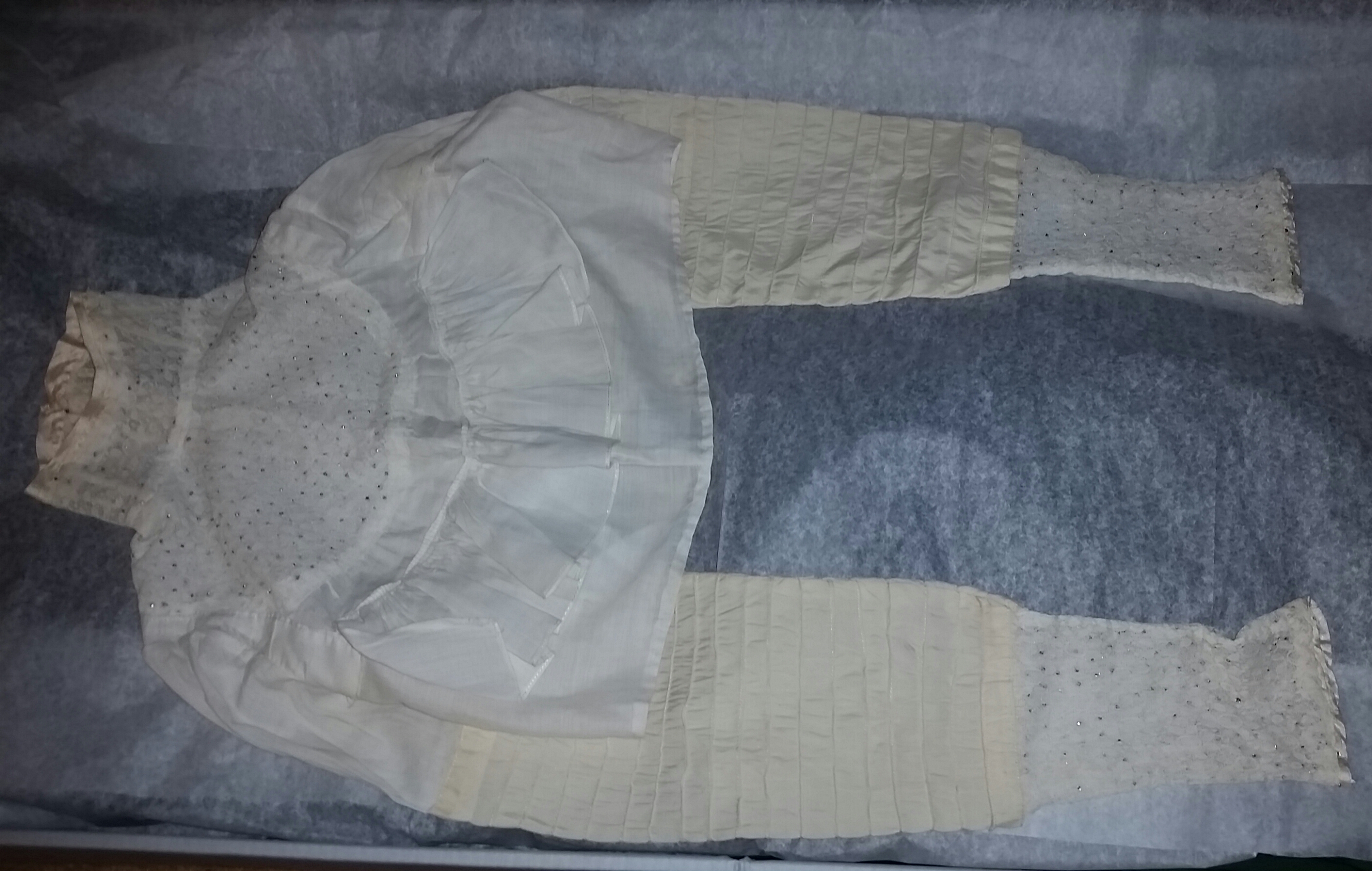 I also cut out the outer layer of my corset, which took way too long for some reason. I still have to cut out the inner layer, but then again, my busk is still not here anyway...